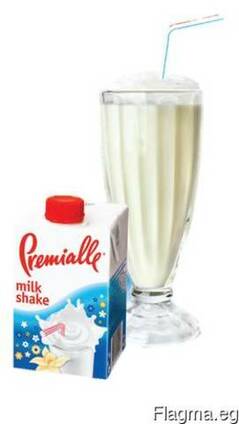 $ 0.50 /tetra pack
$ 0.42-0.50 /tetra pack, min. 3546 tetra pack
wholesale
Delivery terms: EXW Kiev
Калинчук Анастасия Викторовна, менеджер ВЕД
Flagma member since 17 May 2018

Premialle Milk Shake is delicious classics dairy cocktail, made from natural selected milk.
Unique product that has very simple way to prepare:
1. Open a package with the milk mixture;
2. Mix up the cocktail for about 2 minutes;
3. And enjoy sweet pleasant creamy vanilla flavor.
Important notes: Storage in refrigerator at t 0…+ 4 C degrees! Before cooking the mixture must be cool! Do not freeze!
Renewed: 8 August 2018, 16:27
views: 28
Similar ads